YASMIN FOR ACNE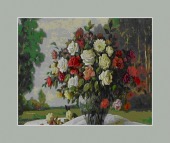 Yasmin is now also indicated for acne vulgaris, in addition to conception control.
It contains 30mcg ethinyl estradiol and 3mg drospirenone.
Drospiernone is a progesting with antimineralocorticoid and antiandrogenic activity.
Yasmin should not be used in patients with hyperkalemia (e.g. renal insufficiency, hepatic dysfunction, adrenal insufficiency, concurrent use of ACE inhibitors and blockers,spironolactone, NSAIDs).
Avoid in patients with thromboembolic disorders, cerebrovascular disorders, myocardial infarction, CAD, ophthalmic vascular disease.
Side effects include nausea, vomiting, spotting.
Cigarette smoking is not recommended, especially for women 35 years and older.