ACLASTA FOR OSTEOPOROSIS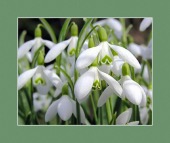 Aclasta (zoledronic acid 5mg/100ml) is a once a year IV infusion for the treatment of osteoporosis in postmenopausal women to reduce the incidence of hip, vertebral and nonvertebral fractures. The infusion takes 15 minutes.
Before administration, the patient must have adequate blood levels of calcium and vitamin D.
Initial side effects include fever, muscle aches, flu-like symptoms.
Aclasta may cause deterioration of kidney function.
Notable drug interaction involves aminoglycosides which result in lower serum calcium.