JANUVIA FOR TYPE 2 DIABETES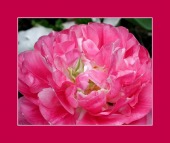 Januvia (sitagliptin) is the first DDP-4 inhibitor approved for the treatment of type 2 diabetes in Canada. It works by allowing gastrointestinal hormones GIP and GLP to continue exert their effect (enhancing insulin response and reducing glucagon effect on blood sugar) in response to ingestion of food without being degraded by DDP-4.
It is available in 100mg tablets.
Dosage is one a day, regardless of meal. Absorption is rapid and nearly complete.
It may be used alone or in combination with other drugs (pioglitazone, metformin, glimepiride).
It is not recommended in cases of severe hepatic or renal impairment.
There have not been clinically significant drug interactions.
There have been higher incidences (than placebo) upper respiratory tract infection, nasopharyngitis, and headache.