DIOVAN 320MG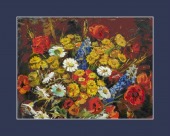 Diovan (valsartan) is an angiotension receptor blocker indicated for hypertension, either alone or in combination with a thiazide.
It may also be used to reduce cardiovascular mortality after heart attack.
A new strength, 320mg, is now available which is covered by the Ontario Drug Benefit plan. This new double-strength is powerful in that it reduces systolic blood pressure (SBP) by an extra 20%.