FROVA - FROVATRIPTAN FOR MIGRAINE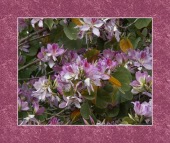 Frova is a new entry into the market. It belongs to the same family as Imitrex and Zomig.
It is a 5-HT receptor agonist. It helps to prevent excessive dilation of blood vessels in the head.
Cmax is reached at 2 hours. Food lelays Tmax by 1 hour.
Frova is contraindicated in patients with cardiovascular, cerebrovascular and peripheral vascular syndrome, chest pain, arrhythmia, valvular heart disease, uncontrolled hypertension.
Cases of life-threatening serotonin syndrome have been reported during combined use of selective serotonin reuptake inhibitors (SSRIs)/serotonin norepinephrine reuptake inhibitors (SNRIs) and triptans.
Avoid ergots because of extra long vasospastic effect.
The most frequent adverse effects are dizziness, drowsiness, paresthesia.
Dosage is one 2.5mg tablet, may repeat in 4 hours but not more than 2 tablets per 24 hours.