QUADRUPLE THERAPY FOR H.PYLORI ULCER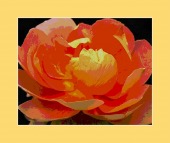 The American College of Gastroenterology recommends either triple or quadruple therapy as first-line for treating ulcers caused by H. pylori.
Quadruple therapy is a good first choice for patients who have recently used a macrolide or are allergic to penicillin. The course should last 10 to 14 days.
| | | | | | | | |
| --- | --- | --- | --- | --- | --- | --- | --- |
| Losec 20mg BID | Nexium 20mg BID (or 40mg OD) | Pantaloc 40mg BID | Pariet 20mg BID | Prevacid 30mg BID | Tetracycline 500mg QID | Metronidazole 250mg QID or 500mg TID | Bismuth compound BSS 525mg QID |
| Yes | | | | | Yes | Yes | Yes |
| | Yes | | | | Yes | Yes | Yes |
| | | Yes | | | Yes | Yes | Yes |
| | | | Yes | | Yes | Yes | Yes |
| | | | | Yes | Yes | Yes | Yes |