10 YEAR MAN STEVE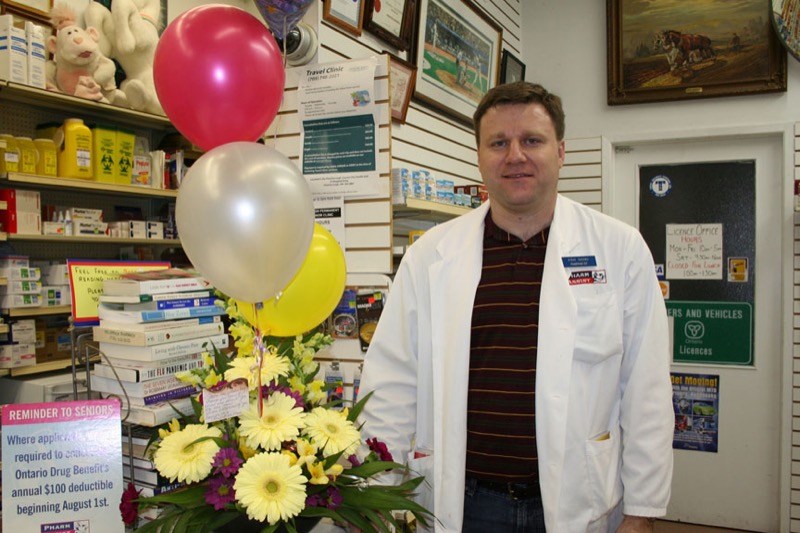 Mighty Steve received his pharmacist licence on August 3rd, 1999. The next day, he started working at this Pharmacy. It has been 10 long years which went by in a whiff.
Steve has grown in statue over the years. Customers get to know him and trust him for his supreme knowledge and dispensing skill. You can't go wrong coming to Steve for advice and patient care.
Thank you very much, Steve!